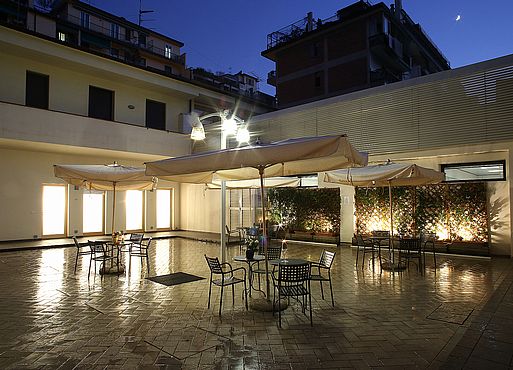 Quadra Key Residence
Your Exclusive Holiday in Florence
Quadra Key Residence in Florence represents the perfect union between apartment comfort and hotel service, perfect for anybody seeking the freedom of an independent solution whilst enjoying pleasurable moments of relaxation and comfort. Extremely stylish furniture and a sophisticated decor, combined with resources such as multilingual staff to assist in organising visits to museums and private degustation tours, ensuring your holiday is truly unforgettable.
In a dynamic fusion between modern design and the finest quality hotel services, Quadra Key Residence offers 58 apartments all completely accessorised, guaranteeing total comfort.
Quadra Key Residence in Florence is located close to the historical centre and university grounds, which can both be reached on foot. Just a short distance from the Residence is the Careggi Hospital Corporation and the Mayer paediatric hospital, as well as the offices of the Florence Banking Association and General Electrics Nuovo Pignone.
Selecting one of our apartments and staying in Florence has never been this easy.
Special Offers